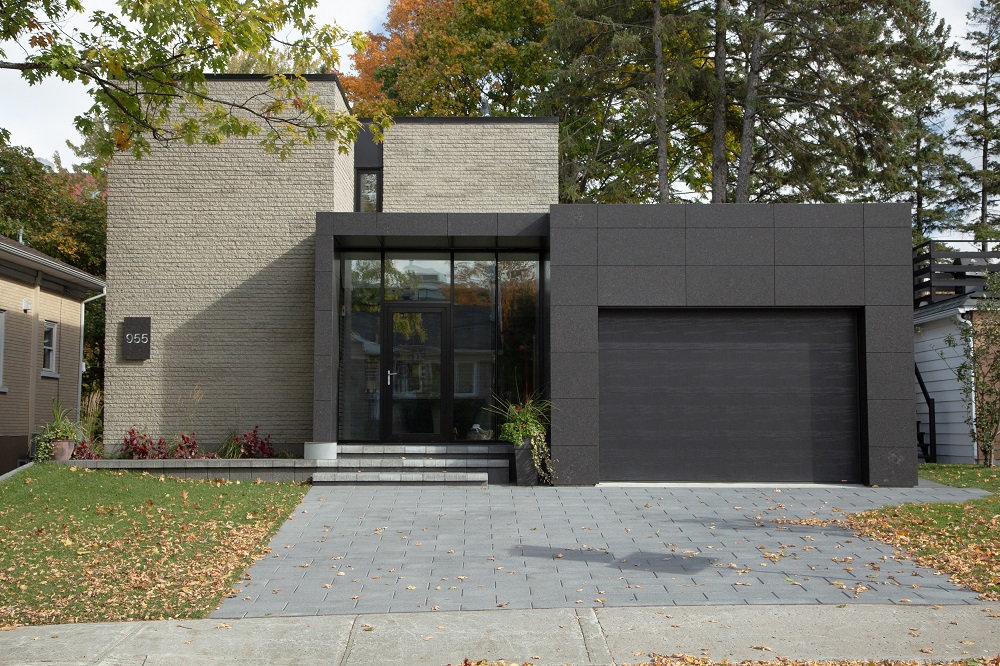 Go ahead and guess the year this home by architect Régis Côté was built. 1940? 1960? Last year?
Côté actually designed this, his personal home in Quebec City, in the 80s. He called his design "a timeless box'', an ''evolutive'' structure that he could update with new materials through the years, so as never to appear dated.
In his method, Côté is an old school professional, forgoing software to hand sketch his designs. And yet his thinking is always forward thinking, looking for new material sources and innovations in application and design. The founding architect of Régis Côté Associates, he is a leader in sustainable design and a pioneer in the industry.
Over the last 35 years Côté has pushed to open up the profession, demonstrating in particular the added value of the involvement of architecture in fields traditionally reserved for engineering. He was one of the pioneers to work on the construction of large hydroelectric projects.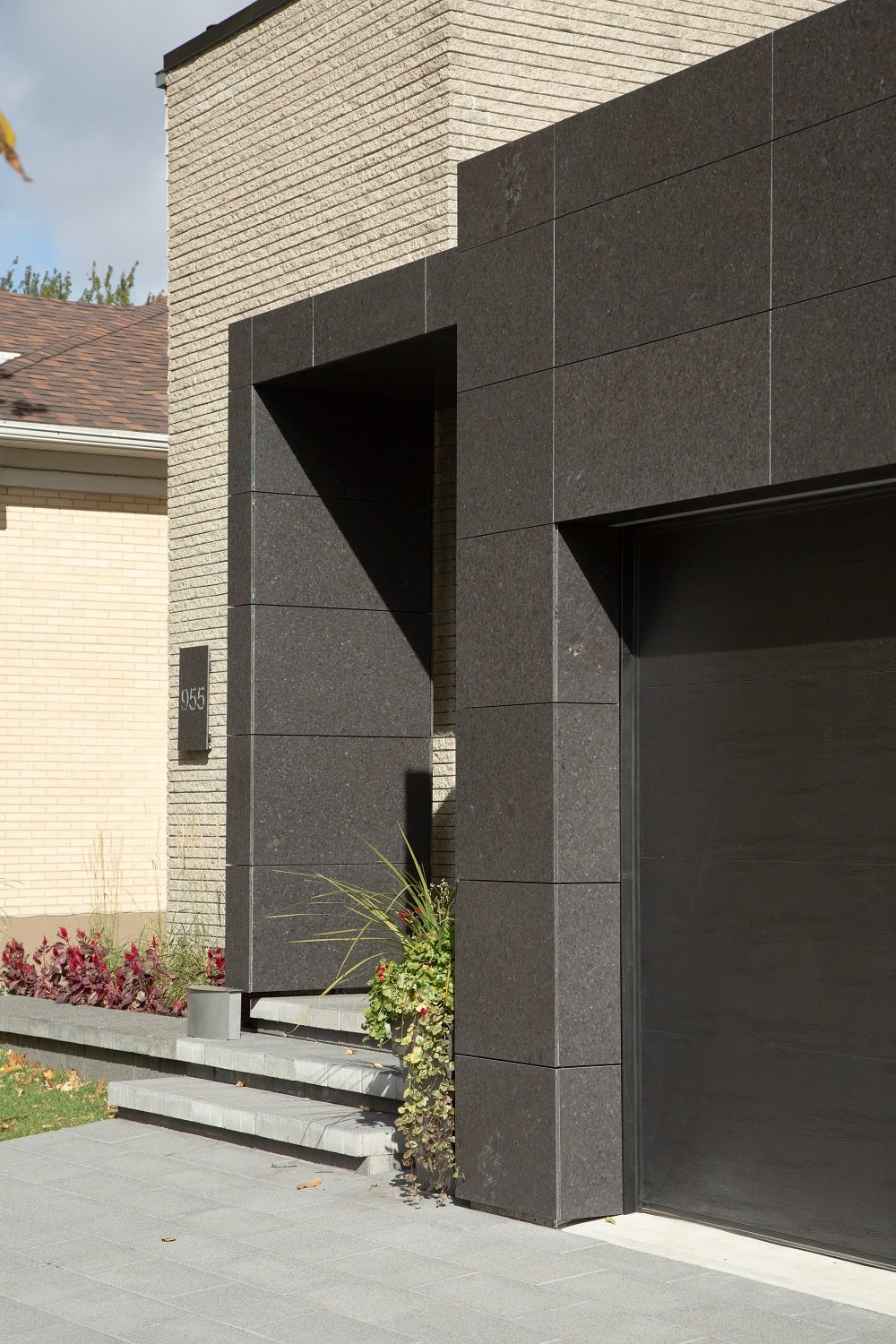 The Eclad system allows architects to apply new cladding directly over an existing structure while saving time, money and labor.
His latest evolution of the timeless box is the addition of ultra thin granite applied in a panel system. Côté was the first architect to apply this technology, known as Eclad, to a residential project.
Simple and elegant in its design, Eclad is a system that allows for the quick and easy mounting of ultra thin stone panels on a grid structure. Polycor quarries and processes their North American stone blocks into specialized panels with carbon fiber for use with Eclad, a world leader in stone cladding systems. The result is a seamless integration that saves time, labor and money. Learn more about the system here.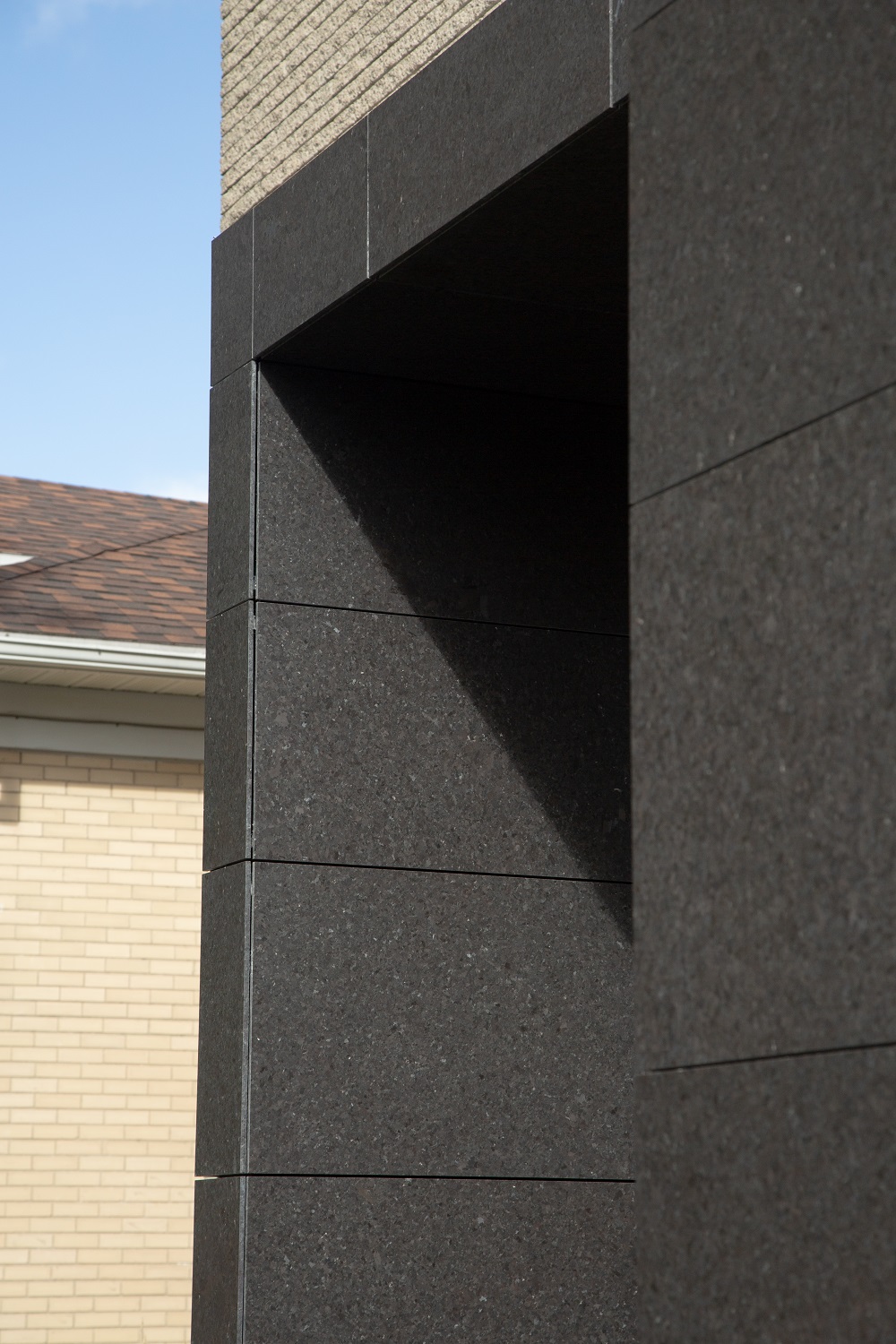 The rich tones and crystalline texture of KODIAK BROWN™ granite comes alive in sunlight. The narrow gap between the ultra thin stone panels creates a weightless look.
But the technology wasn't what first grabbed Côté. It was the dynamic character of Kodiak Brown™ granite - a deep, rich toned natural stone from Canada known for its depth. Head on, this granite is dark brown, but when the sun catches the minerals inside, blue flecks and a beautiful crystalline texture become visible. Côté fell in love with the stone immediately.
"I have worked with granite for years and I have learned that granite from the Lac Saint Jean region is one of the most beautiful in the world. As soon as I saw it I said, 'That is what we will install.'"
Polycor owns and operates its own Kodiak Brown™ quarry in the mountains of Chute-Des-Passes in Quebec. To create the ultra thin panels, its production team slices the granite to a nominal thickness of 1 cm and backs the slabs with a proprietary mesh made from a mix of materials including carbon fiber, resulting in a slab with 10 times the flexural strength of a traditional slab, and one third of the weight.
Eclad's aluminum grid system relies on undercut anchors attached to the back of the 1 cm panels so they remain concealed when using such thin stone. Typical panels are available up to 9 feet by 5 feet and weigh only six pounds per square foot on average, making the installation process an easier task.
LEARN MORE ABOUT STONE FACADE SYSTEMS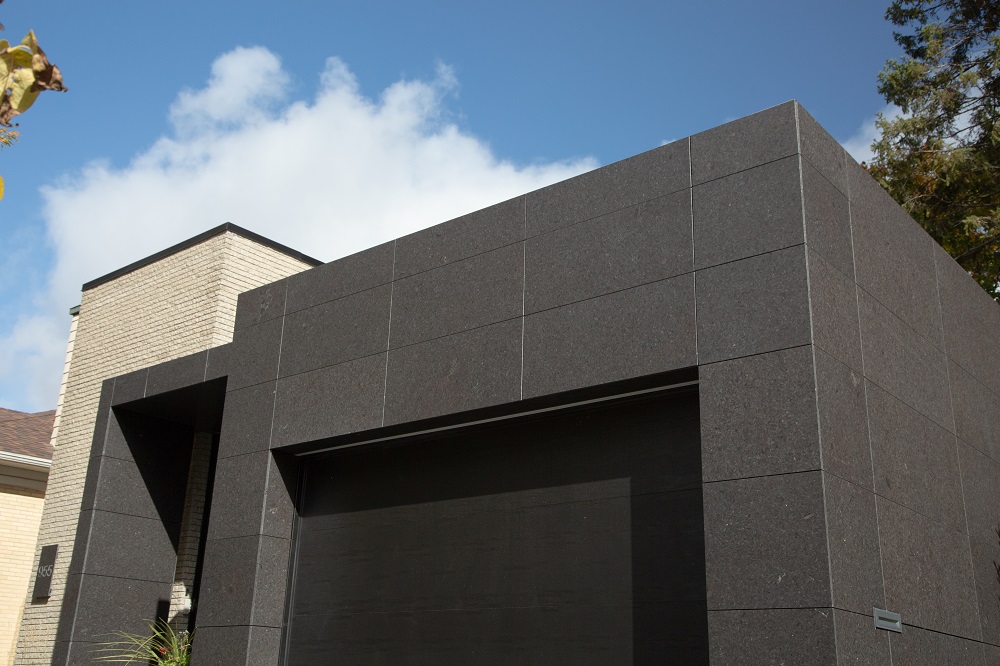 Kodiak Brown granite is quarried in the mountains of Quebec, a region Côté says produces the world's most beautiful granite.
At Côté's home the tradesmen mounted the aluminum grid system right over the existing wood structure. Once finished, the panels appear to float off the structure giving it a weightless appearance. The innovative design of the system allows the simplicity of the earth's oldest and most natural building material to accentuate the architect's enduring design.
"When I designed this house, I was trying to make it as simple as possible. In fact you see it almost as a box," Côté said. "When you make a simple box with proportions that are balanced, it will always be timeless."
Learn more about the thin stone Eclad 1 system. Request a demo.