Growing up in sunny Southern California, Tommy Zung spent plenty of time in his formative years on a surfboard.
Topics: Soapstone, Islands, Alberene Soapstone, Natural Materials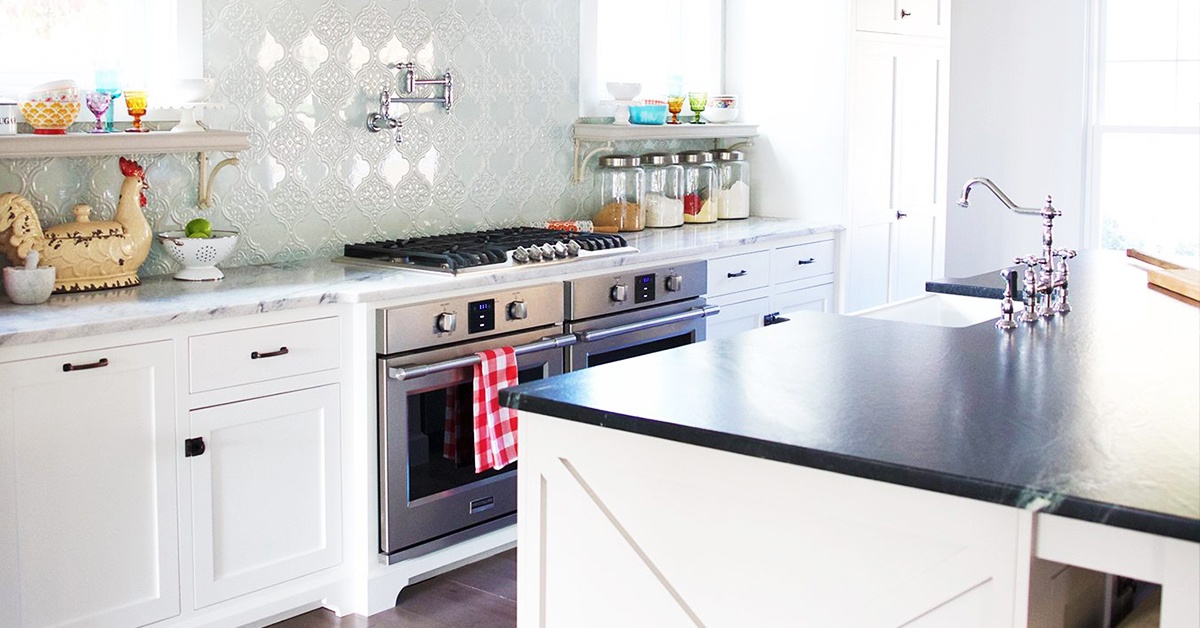 White cabinets and black countertops. Dark cabinets and light countertops. They're classic combos, but today we're seeing designers moving more to two tone kitchens. And who can blame them when you get to have two of everything you love?
Topics: Soapstone, Waxed soapstone, Kitchen, Inspiration Gallery, Alberene Soapstone, Natural Materials, Countertops